Virginia Road Map
---
The scalable Virginia map on this page shows the state's major roads and highways as well as its counties and cities, including Richmond, the capital city, and Virginia Beach, the most populous city.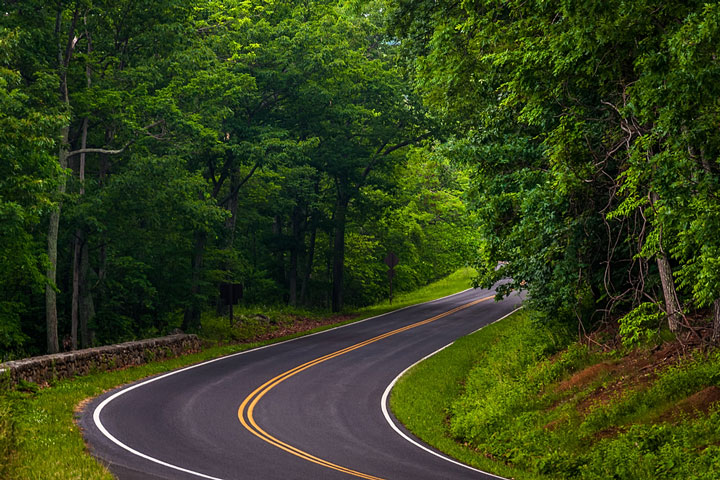 Skyline Drive, Shenandoah National Park, Virginia
Virginia Map Navigation
To display the map in full-screen mode, click or touch the full screen button. To zoom in on the Virginia state road map, click or touch the plus (+) button; to zoom out, click or touch the minus (-) button. To scroll or pan the zoomed-in map, either (1) use the scroll bars or (2) simply swipe or drag the map in any direction. (The scrolling or panning method you use will depend on your device and browser capabilities.) At any time, you can display the entire Virginia road map in a new window or print this page, including the visible portion of the map.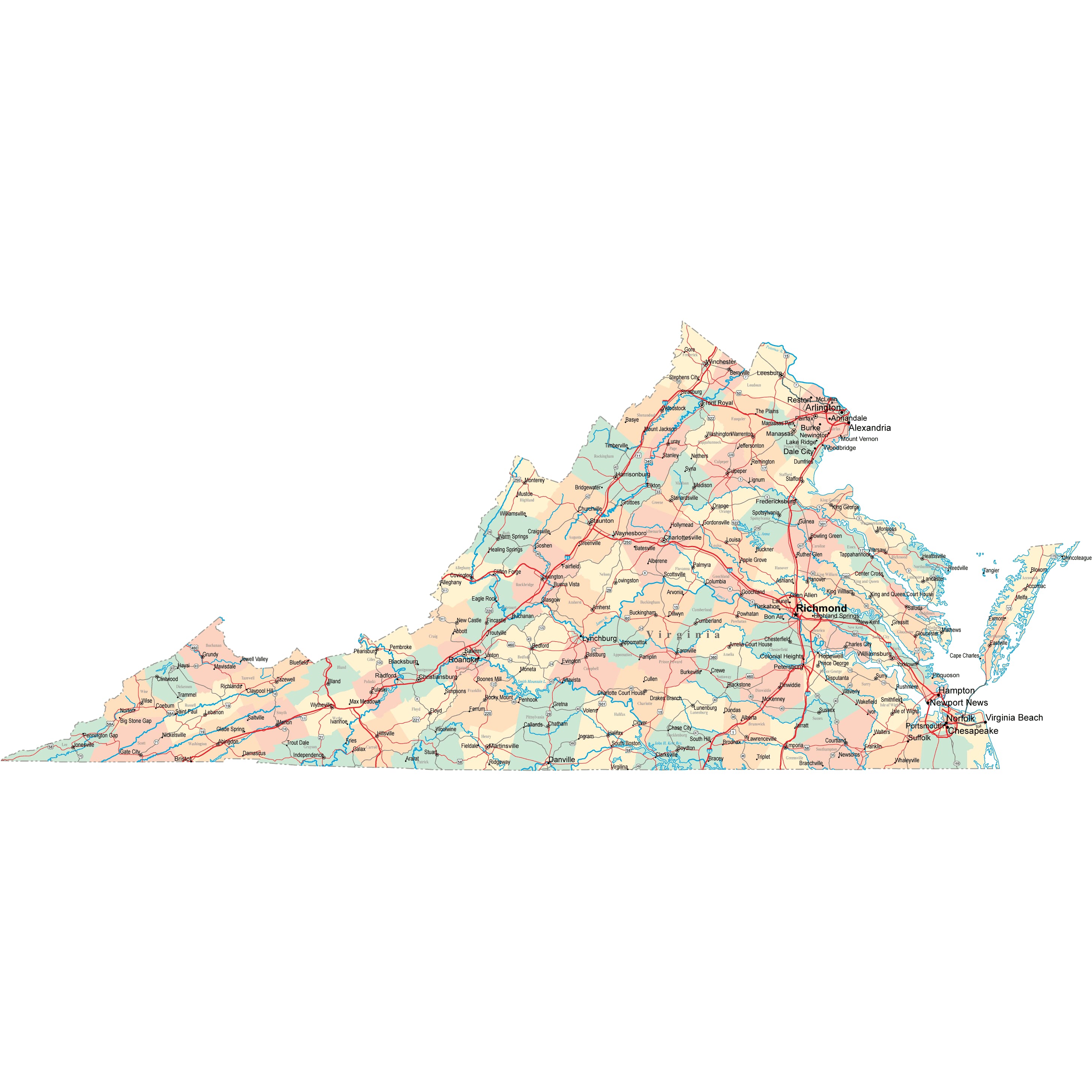 The following Map Legend and Scale of Miles apply to the road map on this page, at its largest displayed scale.
Virginia Map Legend
Virginia Map Scale Of Miles

Virginia Interstate Highways
Virginia's Interstate Highways connect its major cities and facilitate travel between the Commonwealth of Virginia and its neighbors. I-64 traverses Virginia from east to west, I-81 conveys travelers through the Shenandoah Valley in western Virginia, and I-95 crosses eastern Virginia from north to south. I-85 splits off southwestward from I-95, south of Richmond.
Virginia's auxiliary Interstate Highways serve its major metro areas. I-264 extends from Chesapeake to Virginia Beach via downtown Norfolk, providing access to those cities from I-64. I-295 provides access from I-95 and I-64 to Richmond's northern and eastern suburbs as well as Petersburg's eastern suburbs. I-395 links Washington, DC with its southwestern suburbs, while I-495 loops through the city's southern and western suburbs. I-464 extends southeast from Norfolk to Chesapeake, while I-564 links the Norfolk Naval Station with I-64. I-581 provides access to downtown Roanoke from I-81. I-664 forms the western side of the Hampton Roads Beltway, linking Hampton Roads with Suffolk and Chesapeake across the James River.
Virginia Scenic Routes
Skyline Drive, between Front Royal and Rockfish Gap, traverses northern Virginia's Blue Ridge and affords vistas of the Shenandoah Valley to the west and rolling foothills to the east. Route 5 from Richmond to Yorktown is a pleasant road trip which rambles alongside the James River for 75 miles. Richmond is home to the state capitol building designed by Thomas Jefferson, as well as many historic plantation homes. Route 5 crosses the Chickahominy River and meets Route 614, which takes travelers on a tour of Jamestown Island, and Colonial Parkway links the island to Williamsburg and Yorktown. More information about scenic roads in Virginia is available on these America's Byways: Virginia and National Scenic Byways in Virginia pages.
Virginia Road Travel Resources
For more information about Virginia's roads and transportation infrastructure, visit the Virginia Department of Transportation website. For Virginia road traffic conditions, visit the Federal Highway Administration's Virginia Traffic Information page.
---
Copyright © 2005-2023 State-Maps.org. All rights reserved.
Virginia-Map.org is a State Maps reference source.

Virginia Road Map
Virginia Travel Map - VA Highway Map